The idea: meeting and meditation for young people
Whether it's learning, developing skills, or starting a career: young people are under considerable strain, stress, and pressure to perform.
In 2006, Susanne Becker, who was the co-director of an international meditation centre (Dechen Chöling, France), formed the idea of offering young people an opportunity for exchange with like-minded people. A place for meeting and meditation, regardless of nationality or religious background.
Karl-Ludwig Leiter, Sophie Maclaren, and Chris Tamdjidi joined her, and the four of them worked together to be able to make this dream a reality.
The first Winter Youth Retreat took place at Hotel Schloss Heinsheim one year later. Until 2020, the event was held annually under the direction of Susanne Becker and Karl-Ludwig Leiter with the patronage of Chris Tamdjidi, inspiring up to hundred participants per retreat. Unfortunately, the hotel had to cease operations during the corona pandemic. Since then, the seminars have taken place in other carefully selected locations.
In 2021, Susanne Becker and Karl-Luwig Leiter, together with some friends, founded the non-profit association SITA Meditation e.V
Inspired, friendly teamwork
Over the years, and through many courses and retreats, a team of inspired young people has developed. This team has helped the program to grow and steadily expand the range of courses offered by YOUNG SITA MEDITATION. The team's friendliness, joy, and willingness to help has given the courses a unique, joyful flavor, as well as helped them become a touching personal experience for staff and participants alike.
We are all meditators ourselves, wanting to offer interested young people meditation and training in mindfulness. Our course leaders are experienced and knowledgable meditation instructors with a background in classical Buddhist and the Shambhala Meditation Tradition (for more information, see Our Philosophy).
Cosmopolitan, Secular, and Authentic
We work to always create an environment where people of any nationality and any religious background can connect with each other and the practice of meditation. Programs are led with our own authentic experience of meditation, based on millenia-old, time-tested traditions. It is important for us to foster "Being-Human," to find themes that hold interest for and engage young people, as well as to make meditation accessible for anyone interested in this method – regardless of cultural or personal background.
Meditation in Daily Life
As early as 1976, Tibetan meditation master and bestselling author Chögyam Trungpa Rinpoche was the first Buddhist teacher to develop a training path for traditional meditation in regular daily life. He created a meditation path that anyone could follow regardless of religion, gender or background. His students would go on to work with meditation in many different areas. We continue in his tradition looking for a way to integrate meditation into regular life, using it as a way to make a connection to ourselves and others. Many of our staff have had experience with Shambhala, the group he founded, although Young Sita Meditation always has been completely independent from this and any other existing organizations.
Fostering Sanity & Mindfulness through Meditation
Young Sita Meditation's name and inspiration derives from the mythical river Sita, a symbol for the ever-flowing change of our lives and multicolored stream of our thoughts and emotions. The Sita river starts in the Shambhala kingdom a fabled Himalayan country. Legend has it that the citizens of Shambhala enjoyed wise, compassionate and fulfilling lifes, both as individuals and as a society. Even though the origin of the river Sita is said to be in this mythical and ideal land – its refreshing waters are streaming continuously outwards through many countries, cultures and times into a wide, open and infinite ocean.
Cosmopolitan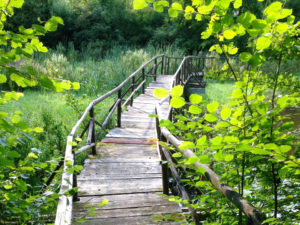 Daily Life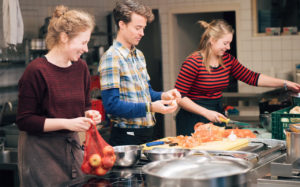 Who are YOUNG SITA MEDITATION retreats suitable for?
YOUNG SITA MEDITATION retreats are designed for young adults who are starting to shape their adult lives, roughly between 18 and 30 years of age. They offer a space for people to learn or deepen meditation practice, but also create a joyful and playful space for connecting with open minded people.
Our official program provides an introduction to meditation practice as well as various talks and discussions that allow participants to deepen their understanding of meditation and mindfulness and awareness. There is yoga offered each day to allow everyone to connect to their bodies, and space for music, dance, contemplative walks, or whatever else arises. To do justice to our international group of participants, all courses are conducted in English. We are happy to work with people to provide translations into other languages.
We also all work together to host our programs. Participants themselves have a small daily task to take care of: cooking, cleaning etc. taking responsibility for their own program, supported by the YOUNG SITA MEDITATION core team, which prepares courses and ensures a smooth process during the programs.
Everyone works together – this way we don't need to book staff, and the cost for our young participants remains low.
Susanne Becker
Founder and Teacher
Susanne is the founder and managing director of all retreats. She began to meditate in 1992, worked in managing positions and has been the co-director of a meditation land center in France.
Karl-Ludwig Leiter
Teacher
Since the very first program – Karl is the director of the teachings during all retreats. Karl has been teaching meditation to thousands of people and is author of a book about meditation and life.