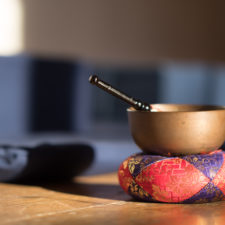 Spring Meditation: dates will be announced asap
Journey to yourself: deepening meditation retreat
This week-long intensive is geared towards young people who already have meditation experience, but also for everyone who knows that they want to experience meditation in-depth directly. The course includes longer meditation sessions, study of meditation, as well as periods of silence.
More Information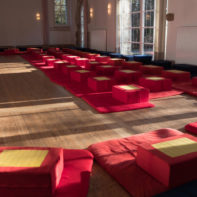 Winter Meditation: 28 December 2021 – 04 January 2022
Relaxed Restart: mediative turn of the year at the Winter Retreat
A different kind of new year's celebration: Besides varied workshops and talks on daily life themes and mindfulness, this popular meditation retreat offers the opportunity to get to know young people from different countries, and to cook, celebrate, and make music together.
More Information
Join the Winter Meditation 2021
WINTER MEDITATION 2021
Seeing young people discover meditation in a friendly environment is the greatest motivation I can imagine. In parallel, I discover myself, step by step – this experience remindes me where I came from – a fresh beginners mind. Very precious.