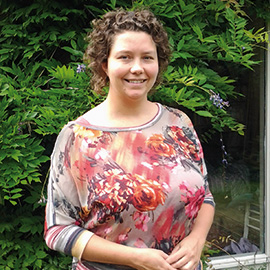 Lotte Schuts
Chef and Meditation Instructor
Lotte (Schuts), born in 1983, began to meditate in 2010. Being inspired by the practice and wish to live a mindful life involving work and meditation, Lotte left Holland in 2015 to cook for hundreds of people in a meditation land center in France.
After being back in Holland (2017) Lotte started a training in craniosacral therapy, a form of bodywork. Since 2014 she takes on the role of being a kitchen chef for Young Sita Retreats.
Through Lotte's calm and friendly presence, the work in the kitchen has transformed into a practice place where many people enjoy working. Also Lotte's professional style in making menus and working with a budget is extremely helpful for the organization. Her generosity is always present by a soft and friendly way to listen to her team and special wishes from the participants.